"A moral duty to pursue justice." This is veteran sculptor Julie Lluch's purpose in her recent exhibit titled "Chronicles on Skin." It is also, she said, an expression of her ardent desire to pursue justice.
Showcased at Stephanie Galerie in EDSA Shangri-La Plaza Mall earlier last month, Lluch's masterpieces reflected the stories of oppression, violence and injustice in Philippine history. What made the entire effort different? Rather than just painting it in plain canvas, Lluch took her art to cold cast marble sculptures of a man's torso, as well as its left arm, intricately and delicately telling a story using her paintbrush and acrylic paint.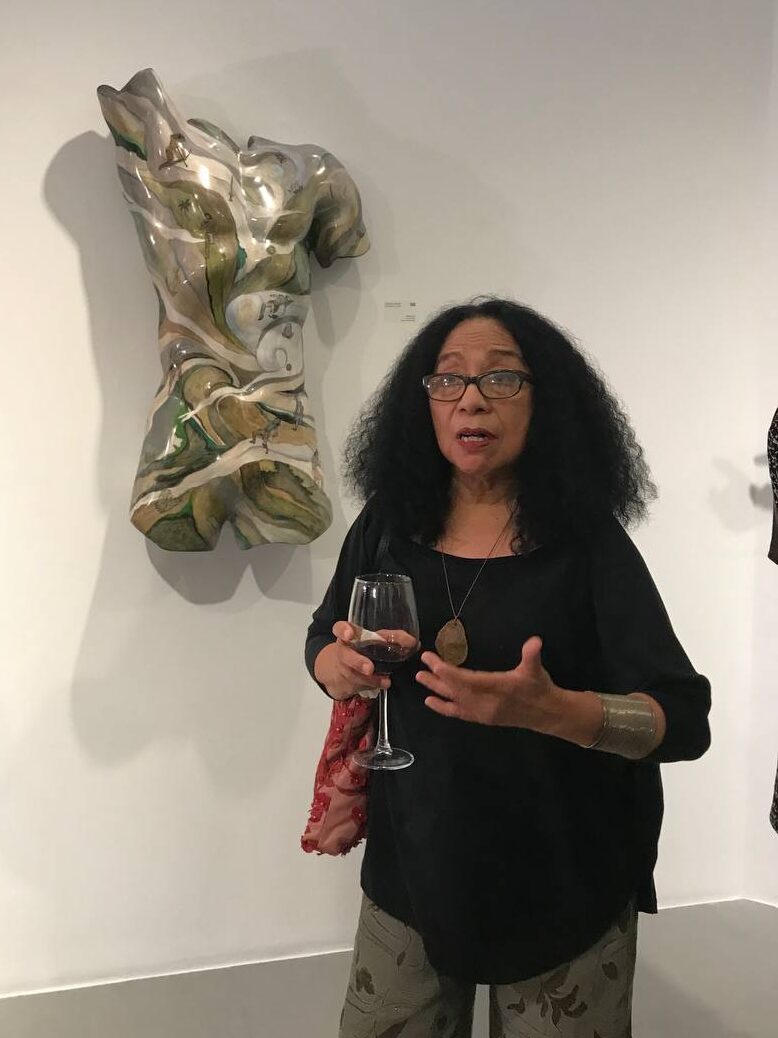 National Artist Juan Luna's iconic and timeless masterpiece "Spoliarium" was an overriding reference throughout Lluch's collection. The 'Spoliarum' depicts the image of a fallen gladiator, bloody and nearly lifeless, being dragged out of a Roman colosseum. The mold of the torso, according to Lluch, was reused from her earlier exhibit for Art Fair Philippines in 2020. Her previous exhibit titled "Irresistible Grace: In the Time of Plague" is a protest against the inhumane extra-judicial killings (EJK) that took place during the Duterte administration's war on drugs. As an artist, Lluch felt the great responsibility to let her sentiments be heard and seen. And so, "Chronicles on Skin" still echoed the same cry.
"Are we just going to forget everything? We are doomed if we just forget [about] this and let it pass," Lluch tells PeopleAsia, explaining that "Chronicles on Skin," which she worked on for about five months, is a "personal cry" for justice. It serves as a reminder to people of what oppression looks like and just like a tattoo, it is seared into the skin and can't simply be erased. She also explains that the sculpture is the host to the painting, adding that for her, it is a symbol of the country in travail, or a country subjugated by a foreign or more powerful force.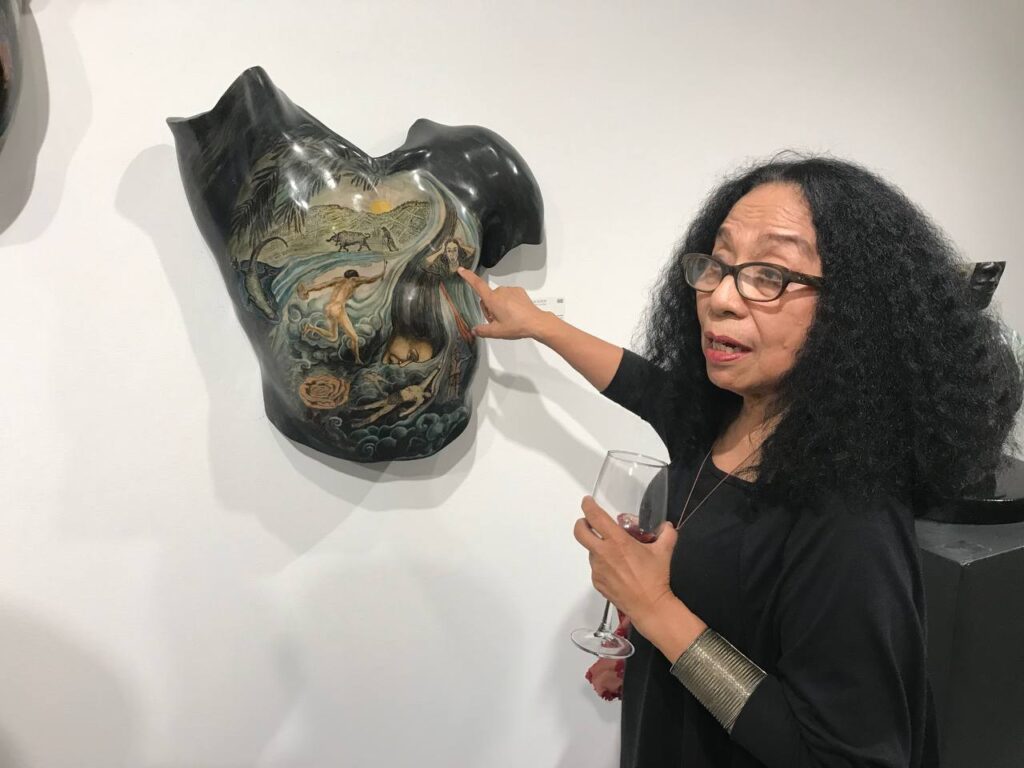 Lluch admits that it was a little "challenging" for her to paint in the sculptural torsos, as the artist isn't a painter by training, making this series a first for Lluch. The challenge for artists, she says, is balancing the aesthetics of their artworks and the messages they want to convey.
One of her earliest works, "Resistance 1521," illustrates the death of Ferdinand Magellan in the hands of Lapu-Lapu. According to Lluch, the historic Battle of Mactan is one of the most vital events in the country's history.
There's also "EDSA Chronicles," which depicts the victory of the Filipino people against the dictatorial rule of Ferdinand Marcos, Sr. The piece shows then president Corazon Aquino, the image of a slain Sen. Benigno Aquino, Jr., as well as Andres Bonifacio, who's standing next to the Philippine flag that appears to be spiraling up, a dragon eating gold coins and a dove carrying an olive branch, which is a universal symbol of peace.
Her current exhibit was also a continuation of the artist's "Georgia" series, which recalls Georgia O'Keefe, the collection's namesake. In the "Georgia" series, she focuses on the female anatomy. The iconic sculptures of the woman's sexual organ appear in distinct, deeper and bolder hues — some in red, blue or violet—are Lluch's continuing attempt to evolve and venture beyond her comfort zone as an artist. She chose terracotta and marble to further capture the human form in realistic and artistic ways, while demonstrating the medium's versatility.
Galerie Stephanie is located on 4th floor of Shangri-La Plaza East Wing, Mandaluyong City. For more information, you may call +63 7940-5726 or email inquiry.galeriestephanie@gmail.com.